Local Surge v2 Training Module
Learn to create a Local Surge from scratch through our in-depth, step-by-step webinar lessons. (This would take you over 100 hours to develop yourself). Access the new Local Surge v2.1 training and documentation.
Weekly Webinars
Alternating between Q&A and Lessons.
Perfect Schema Templates
Advanced schema that is guaranteed to prevent entity pollution while creating a very strong foundation to build from.
Website Technical and SEO Audit Template
Get our comprehensive 82-point audit template and over-the-shoulder lessons to expertly complete every step.
Access to All Previous Webinar Recordings
Over 90 hours of knowledge at your finger tips
Private Community Access
Join our invite only, private members only area.
Free Schema Markup
Get 3 Schema Markups Done-For-You
Access to Entity Elevation Materials and Updates
Get the most up to date course information.
Watch the Local Surge v2 Training Webinar for Details to Join
Dominate your SERP from great people who care
Glen Grimditch says... I have incredible praise for both of them [Clinton and Daryl] and their company.
Daryl gave an incredible presentation called, "Dominating your market with a Local Surge." The Local Surge allows your company take over nearly all the spots on Google's front page. I was thinking how is this possible.
Quite frankly, I was dumbfounded and my curiousity was piqued to the core. So I joined Entity Elevation.
If you want to learn correct SEO, how to dominate your SERP from great people who care, then this is the group to join.
It's hands down been the best money I've spent.
Ken Peluso says... If you are really looking to learn SEO, some things that can really move the needle and declutter... you want to work with these guys.
I've seen benefits almost immediately.
From flat and kinda working to making some things jump from middle of the pack to first page.
If you're on the fence, jump in.
No PBNs, no paid backlinks, just smart entity-based seo
Ken Peluso says... Ive been putting a lot of work in on this one for some time. Things were slow going for a bit and then I paired up some CTR insights I got coupled with the updated "Surge". If you're here but haven't bought into Entity SEO.......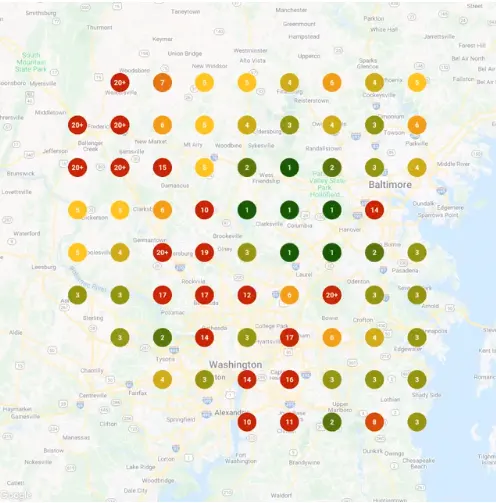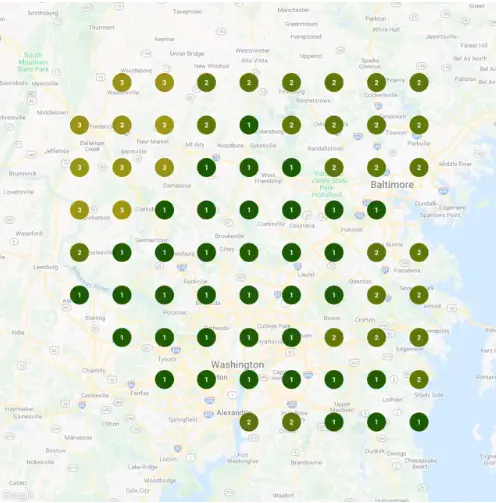 I helped them generate around 2.9M in revenue
Tim Edwards says... I recently popped into position 3 for a "one million" searches a month keyword. As you can see, I was already ranking for a keyword with more than 500K searches per month.
If you dont know about Entity Based SEO, you probably wont be able to duplicate my results. I guarantee you that my success is not based upon PBNs, guest posts or any type of purchased backlinks.
If you are not ranking in the top 3 for keywords with over 500K searches per month, you need to learn about Entity Based SEO. This site is in the Medical niche.
This is a client site with incentive bonuses built in when I first made the proposal. With the goals I have already hit it is a very nice customer to work with.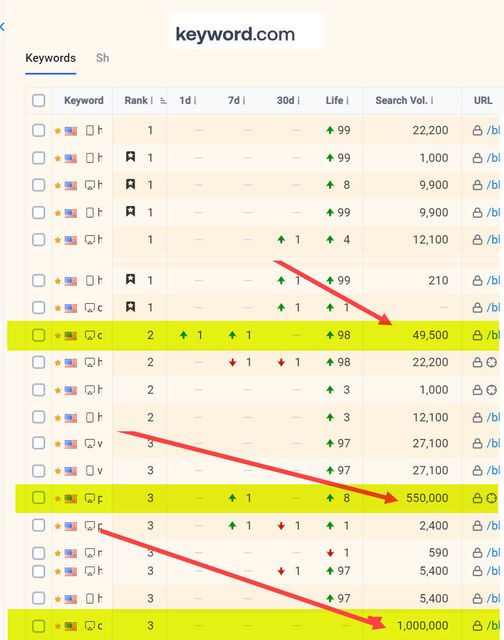 Entity Elevation Training Modules
Learn at your own pace with these guides, checklists, procedures, documents and over-the-shoulder videos.
(Lifetime Access to this Training)
Free Bonus Included
Local Business Growth Secrets
Entity Elevation Training Webinars & Recordings
With over 50 hours of training videos and recordings, you'll become a top 1% for Schema and Entity SEO
(Access is Limited to Active Memberships)
Frequently Asked Questions
There are two parts to Entity Elevation.
One part has templates, over-the-shoulder training videos, documents and more. Access to these resources are available for the lifetime of Entity Elevation (over two years and counting with no end in sight). The resources are regularly updated which you will have access to always.
The other part are the webinar recordings which is a significant part of the training. Occasionally a new member expected training videos instead of a webinar based training approach. However, they have ALL changed their thoughts after they realize how in-depth the topics are that we discuss. Your access to these webinars and recordings are available for as long as you are a paid member.
You will still retain access to the perfect schema templates, website audit training, business entity assessment training and entity establishment kit (including the bonuses).
However, you will no longer have access to the webinars or the webinar recordings.
Absolutely! A large part of the training revolves around entities and schema which play a significant role on how to obtain a Google Rich Snippets.
We have explored many of the Rich Snippet types such as:
Image carousels
Videos and key moments
Recipes
Events
And more
A significant part of getting a knowledge panel is establishing the entity of a business so yes, we do.
The entity SEO elements that we teach provide the very foundation you need to obtain and even expand your knowledge panel.
Our training style works for anyone wanting to improve their SEO knowledge. Whether you're just learning about SEO or are a grizzled veteran, there is plenty to learn.
Obviously if you are new to SEO, you have a LOT to catch up on. The beauty about Entity Elevation is that you will start you learning with an incredibly strong foundation to build from.
This is difficult to answer because it isn't Yes or No. 
We don't teach any of the "traditional" backlinking methods as, quite frankly, we don't find the need for them in most situations.
However, our training is not just about optimizing a single website. It's about creating multiple profiles and supporting elements that build an entity. This invariably creates backlinks to the primary website. So in that sense, we do create backlinks.
Meet the Entity Elevation Team
Originally, I ran a successful IT company. Yeah, I was a techhead. But I got to work with the upper-tier IT support for a large public company. And you know what? It was really unfulfilling. I was heavily involved in other groups, working with some of the very best in the industry. I saw an opportunity to not just help other business owners, but to break out of the corporate world for good.
Over time it became clear that my skillset and perspectives around Entity and Schema were changing. I could see that the industry was failing to find solid and reliable information and knew that I could be part of the solution.
In 2018 I became a trainer and mentor for Schema, Entity and SEO. It's honestly the most rewarding thing, helping others in our industry to find success and results that allow them to grow and help their own clients to succeed.
I've consulted with and written schema for some big companies, helping them correct issues on their websites that were preventing them from showing up in Google.
I've run high-level mastermind training groups and was able to leave the corporate world and operate my agency full-time, starting from nothing at all.
And I was the first to formally teach how Schema pertains specifically to SEO and Entities.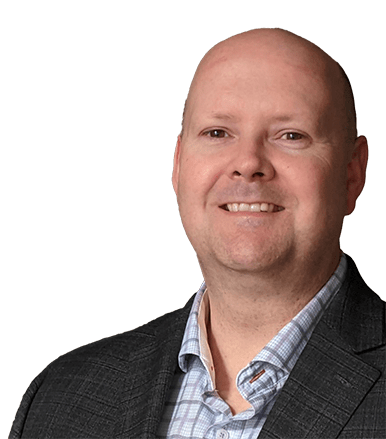 I started my mentoring as a math tutor in grade 9 at high school, and was a counsellor at several hockey camps. But instead of becoming a teacher, I became an engineer. I discovered it really wasn't my passion, and there was a limit to what I could earn in that field.
Then my wife and I had a baby on the way, and with my line of work, I knew that meant missing out on being able to join my kid on field trips, or coaching their hockey team, and now both of my kids are in hockey and I'm the head coach for both… and loving it! I just didn't want to compromise anymore.
I have been building websites since 1997 so when I discovered affiliate marketing and SEO, it was a perfect fit for me. I'm an ultra competitive person. I love always looking for that edge on the rankings competition, and Schema Markup really got the ball rolling. It just made so much sense to me.
Over the years I created a name for myself in the digital world, from being active in SEO training groups, to now teaching digital marketing freelancers and small agencies how to lead the way in SEO.
I've taught over 1,000 freelancers, designers and assistants on topics of SEO and web design. That's a lot of teaching!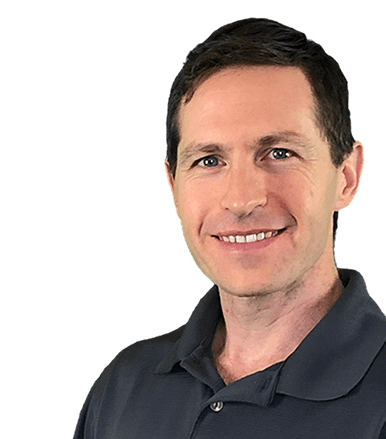 Get Started With Your Entity SEO Training Today!
Watch the Local Surge v2 Training Webinar for Details to Join